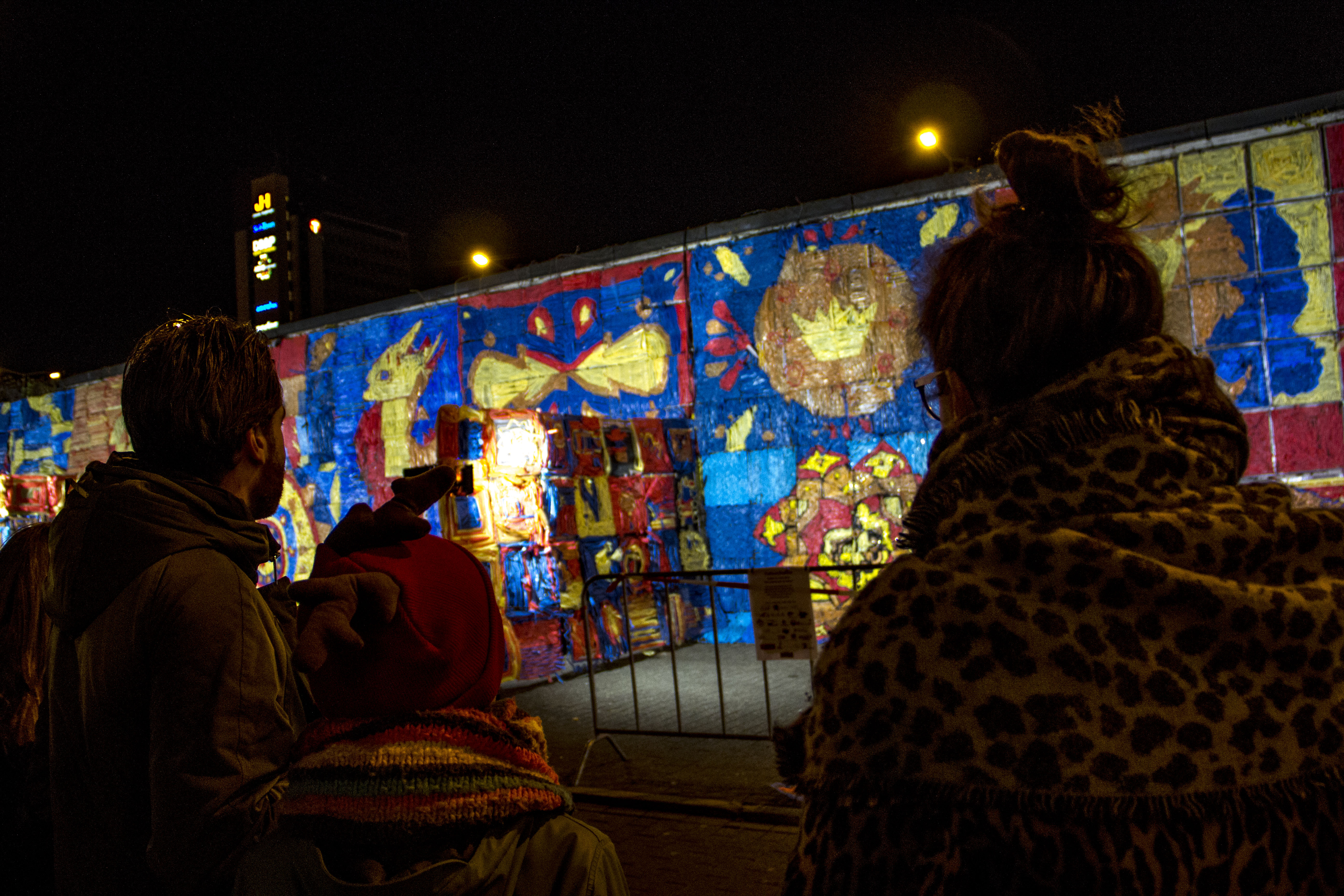 Voor het achtste jaar op rij organiseert CultuurStation samen met Stichting GLOW een project voor leerlingen in het primair onderwijs.
Geïnspireerd op de rijkelijk versierde plafonds van Chinese tempels en paleizen, creëren de leerlingen door het weven van plastic repen in gaas een eigen plafond boven de Demer.
Deelname 2017: 27 scholen met in totaal ruim 2000 leerlingen. 45 leerkrachten nemen deel aan de workshop ter inspiratie.
Het plafond van de keizer wordt mede mogelijk gemaakt door:

Met dank aan: Loods040 voor het prepareren van de benodigde materialen.
——————————————————————————————————————–
For the eight year in in a row Cultuurstation organised in collaboration with Stichting GLOW a project for students in elementary school.
Inspired by the decadently decorated ceilings of chinese temples and palaces, the students will create through the weaving of plastic ribbons through netting their very own ceiling over the Demer.
Participation 2017: 27 schools totalling over 2000 students. 45 teachers took part in the workshop for inspiration.
The emperors ceiling was made possible by:

Special thanks: Loods040 for preparing the materials.